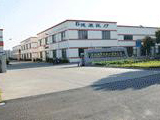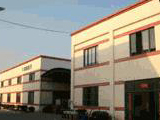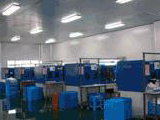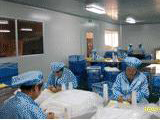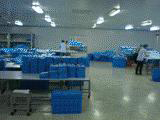 NINGBO EVERGRAND HEALTHCARE GROUP CO.,LTD is a famous and professional manufacturer and exporter of medical and healthcare items in Ningbo, China. It becomes one of top three medical and healthcare products supplier in Ningbo city since the year 2010. The company started from Ningbo Evergrand Medical and Healthy Products manufacturer in the year 1997, and later in order to serve and supply more items to our customers, Ningbo Evergrand Import and Export corporation was founded in the year 2005.
Under the trust and support from our valued customers, Evergrand developed very quickly and invested money in building the facilities in Kunshan, which was very close to Shanghai, and also in Changzhou, Jiangsu one year later.
Meanwhile we have invested money in building surgical items facility in Jiangsu with our partners to meet different needs of our customers.
Up to now, Evergrand had 4 own facilities and more than 200 partners supplying us different goods and components. Our customers almost could get all the items from our company to save cost, time and energy, and the most important thing is that quality is always guaranteed. We are now characterized by making high quality products at competitive cost, outsourcing assistance to our customers, warehouse supply, goods consolidation service, quality control with special knowledge, shipping arrangement, components supply and language assistance.
The following products are popular items for our customers: Nonwoven washgloves, Cotton Applicator, Dental Bibs , Elastic Bandages, Medicine Cups , PE Gloves , Disposable Apparel, Gauze Swab , Surgical Gowns , Gauze Rolls , Laparotomy Sponges, Isolation gowns, bouffant caps , Disposable bedsheet, Surgical Packs , Surgical Drapes, Disposable Tourniquet, Anti-slip Socks, Sterilization Pouch, and Nasal Cannula .
Evergrand primarily focuses on making high quality products excellent services, and in order to ensure all the products we supply will meet our customer's requirement and expectations, we have implemented a quality control system that has been ISO approved, CE certified and FDA approved. From raw material purchase to finished products shipment, each process is under strict quality control. The cost of quality control occupies about 20% of Evergrand net profit each year.
Evergrand team is looking forward to serving and working with you, and we believe you will get something extra by working with us.